US Virgin Islands Targets Toronto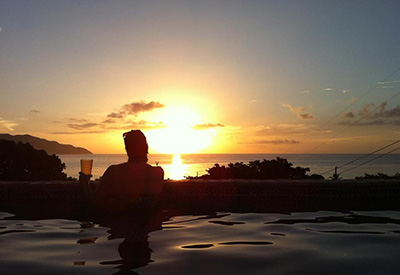 The United States Virgin Islands Department of Tourism is reporting a productive recent visit to Toronto to help boost arrivals from Canada.
While in Toronto, Commissioner of Tourism Beverly Nicholson-Doty hosted close to 50 journalists and travel partners at a luncheon presentation and met individually with reporters and travel trade and airline partners.
Commissioner Nicholson-Doty reported "they were all eager to find out about the U.S. Virgin Islands," explaining that the sailing and yachting media had a keen interest in new rules, which promise to result in yacht operators' return to home porting in the U.S. Virgin Islands. News of Estate Whim's new "Living Museum" in St. Croix, and the historical and cultural aspects of the destination were also a hit among her guests.
The Commissioner reported on new developments and attractions to complement the natural beauty of the Territory and was enthusiastic about the response: "Overall, I think the visit was fantastic. We had the opportunity to see a lot of media, to get on the radio to speak with the Diaspora in Canada, not just the Virgin Islands Diaspora but the Caribbean Diaspora. And so many of them are interested in visiting the U.S. Virgin Islands."
During her presentation, the Commissioner emphasized how easy it is to travel to the Territory from Canada with seamless one-stop connections over several cities, including Atlanta, Charlotte, Miami, New Jersey, New York, Philadelphia, and Washington DC.
For more information about the United States Virgin Islands, go to www.visitusvi.com, follow us on Twitter (@USVITourism) and become a fan on Facebook.