Squamish Open Annual Regatta 2014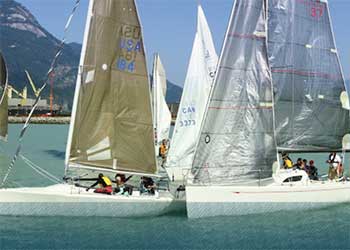 This year celebrates the 35th running of the Squamish Open Annual Regatta hosted by the Squamish Yacht Club.
 
Some say that it is the best kept secret on the West Coast, but it is definitely the regatta with the most consistent winds, most spectacular venue, and arguably the wildest party in the Pacific Northwest.
SOAR is proud to be an event on the BMW Championship Series and member of the Vancouver Area Racing Council (VARC).
New for 2014, and in celebration of the event's 35th anniversary, SOAR is proud to be part of the first annual festival: Squamish Wind. The festival will see open air concerts, gear swaps, artwork, kiteboarding, paddling, canoe racing and more. Fun for the whole family with up to 4000 attendees.
You don't want to miss it!