2016-2020 CPS-ECP Strategic Plan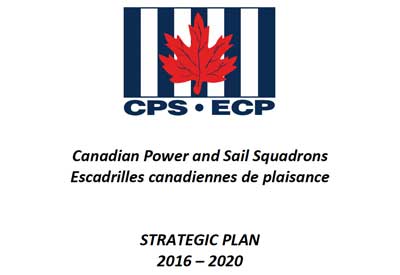 Dec 21, 2016
It is with great pride the CPS-ECP Board of Directors has unanimously adopted the 2016-2020 Strategic Plan at its Board meeting held at the 2016 Annual Conference in Vancouver.
This new Strategic Plan is the result of many hours of work and reflections by members of the Board, the Planning Committee others that were asked to participate. At all time during the process, the need to adapt CPS-ECP's direction to an ever changing environment was kept in mind.
The existing CPS-ECP Vision was reviewed. It became clear that it had to be defined differently and it became that CPS-ECP was "A committed community of experienced boaters inspiring others to adopt a safe boating attitude through education and training"
This led us to review our Mission statement and we felt it also had to be clarified by defining, in simple terms, what we had to do to achieve our Vision. You will find the new Mission statements at page 5 of the Strategic plan which is on the CPS-ECP website at https://www.cps-ecp.ca/members/members.asp?WCE=C=39|K=232655|RefreshT=233249|RefreshS=Container|RefreshD=2332494.

The following five strategic areas and associated goals were identified: Education, Membership, Volunteers, Community and Communication.
To successfully achieve the Plan, every sector of CPS-ECP is required to be involved. I encourage you to open the document, read the statements, and become convinced to make the Plan a part your own mission as a CPS-ECP volunteer.
Furthermore, should you want to be involved on one of the teams, you are more than welcome to do so and simply send me a note by email at cc@cps-ecp.org, and I will direct your offer to the appropriate project leader.
I thank you in advance for any contribution you will make in support of the "2016-2020 Strategic Plan" and CPS-ECP's new "Vision, Mission and Values".
Best regards,
Robert Pepin, AP
Chief Commander &Chairman of the Board
Canadian Power and Sail Squadrons – Escadrilles canadiennes de plaisance
Email :cc@cps-ecp.org