Grady White Adventure 218
---
New Boats: Lilybaeum Yacht's Luxurious Levanzo 25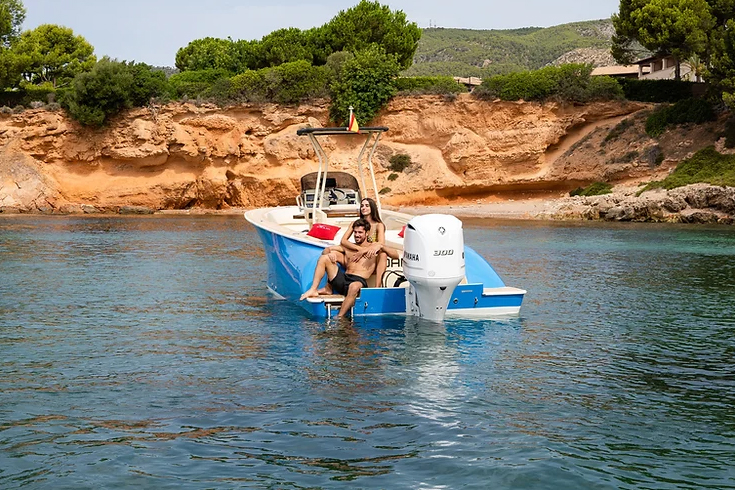 New to Canada and available through Marine SCA, the recently established Lilybaeum Yacht, led by Giorgio Maggio and Vincenzo Marco Pecorella, both in their mid-twenties, are steering the company towards innovative waters with the introduction of their inaugural model – the Levanzo 25.
A Synthesis of Strength and Elegance
The Levanzo 25 blends a fisherman's robustness with the grace and amenities of a compact yacht. With its high, flared bow, this 7.70 metres vessel promises not only a head-turning aesthetic but also a sturdy, reliable performance on the open sea. One of the standout features of this vessel is its deep "V" hull, boasting a 22-degree deadrise, designed to ensure a secure and dry journey, even when navigating through rough waters.
---
Destinations
Serious Fun at the St. Maarten Heineken Regatta
By Allegra Smith-Herriott
As the plane started its descent, bright blue skies gave way to crystal clear turquoise waters as we skimmed over the famous Maho Beach. Exiting the airport, I was hit with a wall of warm salty air from the northeast trade winds. Nothing compares to arriving in the Caribbean.
From the airport, I headed to the Regatta Village in Port de Plaisance. Wednesday being 'Day 0' was registration day of the Regatta. Teams were out on the water to shake out sails, on the docks making last-minute preparations and in the Regatta Village for registration and most importantly picking up their cases of Heineken.