Rugged Cases for Apple iPads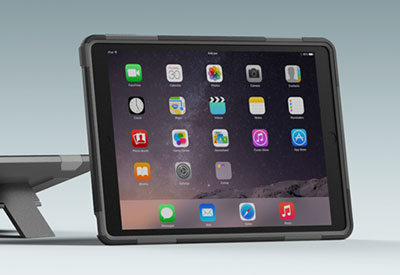 Pelican Products, Inc. has introduced rugged Pelican ProGear™ Voyager cases for both the Apple iPad Air® 2 and Apple iPad mini™1/2/3. 
"The Apple iPad™ is one of the most advanced tablets available but one drop, and we all know the outcome. So protecting that investment is extremely important," said Lyndon Faulkner, President and CEO, Pelican Products. "With this new Pelican ProGear™ Voyager Case we are proud to offer consumers the most advanced protection on the market."
Matching the sleek precision of the Apple iPad Air® 2 and Apple iPad mini™ 1/2/3, the Pelican ProGear™ Voyager Case is slim and lightweight without sacrificing protection. Featuring a layer of rigid polycarbonate and energy-absorbing silicon, the cases are engineered to military (MIL-SPEC) standards and formulated to protect the device from drops and shock.
"With the popularity of our current consumer electronics products it was only natural for Pelican to expand our line of tablet cases" said David Becker, Vice President of Consumer Electronics. "The Voyager case line is extremely rugged and will protect consumers' tablets in style".
The Pelican ProGear™ Voyager Case includes an integrated kickstand with dual positioning for easy typing and video viewing, as well as silicon ridges that help with all-weather grip to discourage sliding. Both are available in either Black/Gray or Pink/Gray