Interesting Boats: A Ride on a Zodiac Hurricane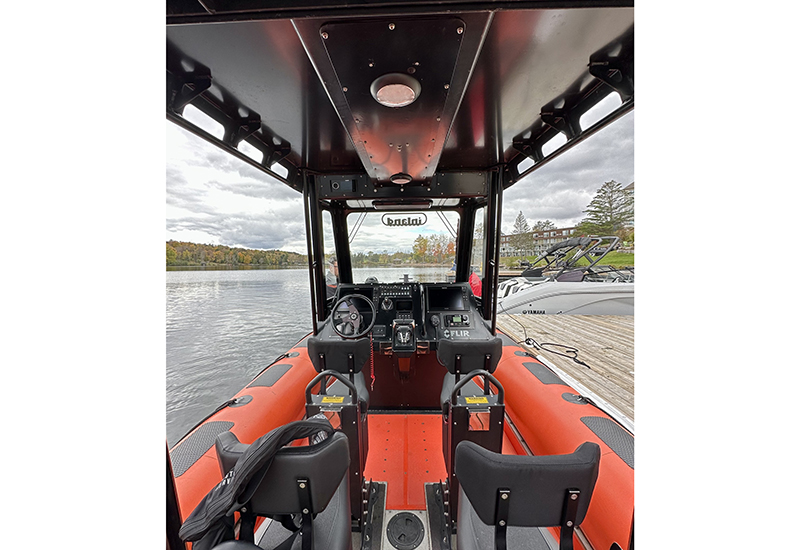 Nov 9, 2023
Note the 4 full suspension seats
At the end of the boating season this year, the Canadian Boating team had a chance to climb aboard a Zodiac Hurricane for a day out on the water.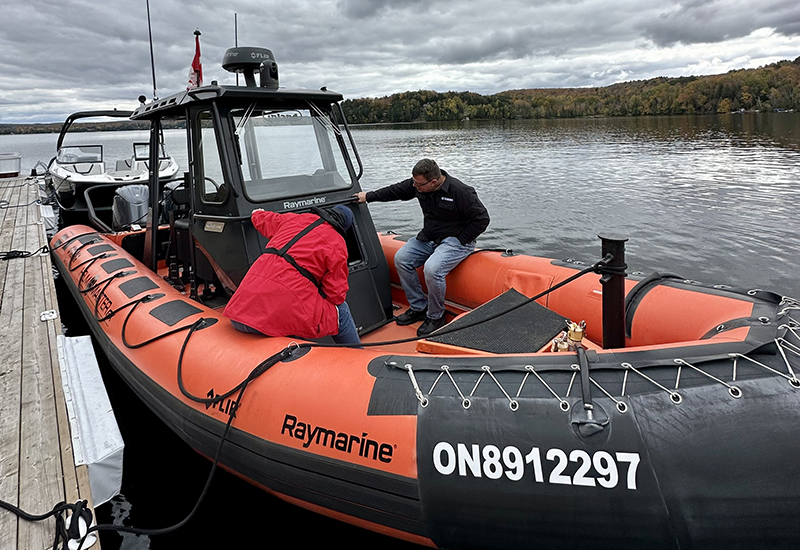 Rob Bradley and Andy Adams check the features of the Hurricane
This specific Zodiac is a Coast Guard search and rescue boat fully rigged up, equipped with Yamaha's Helm Master EX system and two Yamaha 200s on the back.
Canadian Boating Managing Editor, Andy Adams, and Associate Editor, Allegra Smith-Herriott, had the opportunity to head out on the water with Yamaha's Rob Bradley to learn more about the Helm Master EX system and additional special features.
The Helm Master EX system has four levels.
Level 1 is the digital electronic control with a new feature of an integrated power and stop switch.
Level 2 is digital electronic steering. The electronic helm communicates with the motor electronically – no hydraulics like most of us are used to!
Level 3 is the Yamaha autopilot with many capabilities such as course heading, course hold, trackpoint, pattern steer and more.
Finally, level 4 is full maneuverability. The joystick allows you to move the boat laterally, on its axis, pivot, set point feature and much more.
The CB team learned that the system is quite remarkable with so much capability, accessibility, and power. Other features include trim assist, speed control which is great for trolling (you can even adjust your speed up on plane), accent lighting customization, suspension seats and more. On this rig, the two Yamaha 200s also have hydraulic steering.
In this video, Rob Bradley explains the Helm Master EX System and other key features of the rig. Enjoy some great shots of the Hurricane and the Helm Master in action, including the engines doing their dance!