The people who invented boating technology – part 8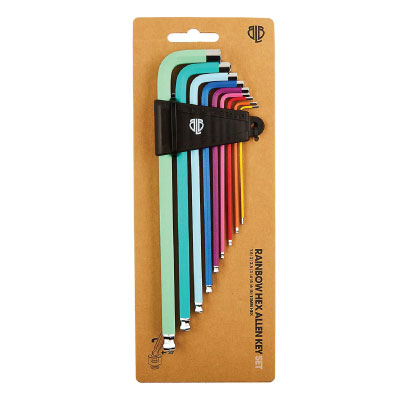 It's fall. As the Canadian Boater University gets back to classes, we can share some of the courses that acknowledge achievements by boating's great technical innovators over the years.
By John Morris
It's fall. As the Canadian Boater University gets back to classes, we can share some of the courses that acknowledge achievements by boating's great technical innovators over the years.
Tool Selection 201
In year one of this critical course for all boaters, the material focused on oil filter removal tools and clean-up techniques. In the lab, it became immediately apparent that diesel and engine oils create significant damage to foul weather gear, boating tablecloths and tropical print bathing suits.
In this second-year offering, students take a look at the often under-appreciated "Allen" hex key, a critical component of the overflowing boat tool kit that sits gently rusting in the bilge locker. William Grampian Allen patented the hex head screw and key system in Connecticut in 1910. His nephew Ben 'Beneteau' Allen subsequently developed a special clasp key holder designed so that the one key you need to fit a specific screw has slipped out and is lost forever – the idea was to promote additional sales.
Allen keys are used to secure many elements of the boat's hardware; pretty much anywhere you'd expect to find a conventional screw or bolt thereby ensuring you didn't bring the tools you require on projects day.
The "Allen" key is sometimes confused with the 85 kg "Al-Len" key which was developed by the Phoenicians who used it to adjust the cedar planks of their Uluburun ships. Modern keys weigh considerably less and are available mixed – Imperial, Metric and Ikea – by the bushel at Princess Auto (the attractive reusable bushel basket is excellent for boat laundry).
As the professor notes at the beginning of each semester, "you may have a bushel of Allen keys, but it's a cinch you won't have the one you need."
Head Maintenance 102
This important offering introduces one of the most significant pioneers of boating technology. Phillip Holding invented the tank that bears his name to this day when he realized that the civic sewer line that supported his home could not be conveniently extended to his boat.
While many believe that the very critical Joker Valve's unusual name came from the 1986 Batman film "The Justice League takes a Personal Break", in reality, it was also the work of Holding; well known as a kibitzer. Almost topic for another fun course itself, historians still reminisce about the laughs he had with his sea-going whoopee cushion set – you can certainly understand how the name for the one-way recalls this hilarious gag.
When the early prototype editions of the valve and tank he created overflowed, Holding also designed his perhaps most famous brainchild, the rubber boating boot.
Boat etymology 104
In stormy seas in 1878, the brig Priscilla encountered a gale and in an unfortunate turn of fate, Priscilla Coyle, daughter of Captain Hiram Coyle and in honour of whom the boat was named, was lost at sea.
After inspecting the brig for the probable cause, Captain Hiram acknowledged that the somewhat ungainly Priscilla likely tripped over one of the many sheets and lines strewn about the decks. He issued a decree that from that day forth, ropes, dock lines and hawsers would be wound up or "coyled" at all times. Modernized to "coil" we continue to utilize this technique today to manage our ropes.
Interestingly, proper rope coils do not always un-coil quite as conveniently guaranteeing that when you are in a particular rush, like approaching a lee dock in a rolling sea, the rope in your hand will suddenly evolve into a mountain of seemingly rock-solid knots. While this doesn't seem logical or even possible, try it yourself and report the results (after you call your insurance agent).