Ask Andrew: Post haul-out checklists
Oct 26, 2023
The end of the boating season is not on the last day that the boat is in the water. There are important steps to take one your boat is hauled to protect it for the winter – 'winterizing'. Here are important steps to review before kicking your feet up and dreaming of your next onboard adventure: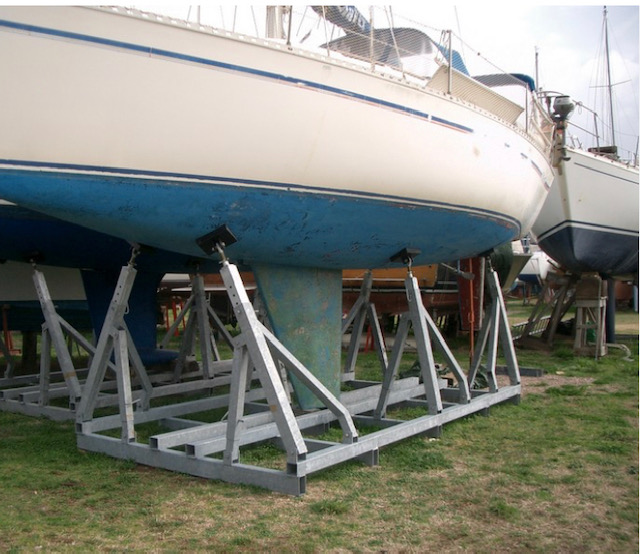 check the support and angle of the boat and cradle
Whether cradled, blocked or trailered: ensure that the final positioning is ideal for six months of rest. The boat should be level or angled slightly to allow water to drain appropriately. The blocks or cradle should be supported so that the earth below won't sink during spring thaw. The trailer should have tire pressure checked, and wheels chocked. If winter work is planned, make sure that the set-up is prepared now to ensure safety for the boat and people working aboard.
Remove the hull or garboard plugs. Allow any water that collects over winter a place to drain.
Drain all the water. This includes bilge areas, scuppers, hoses, seacocks, water tanks, holding tanks, marine toilets, shower sumps, air-conditioning units and pumps, water lines, hot-water tanks, engine blocks, engine manifolds and mufflers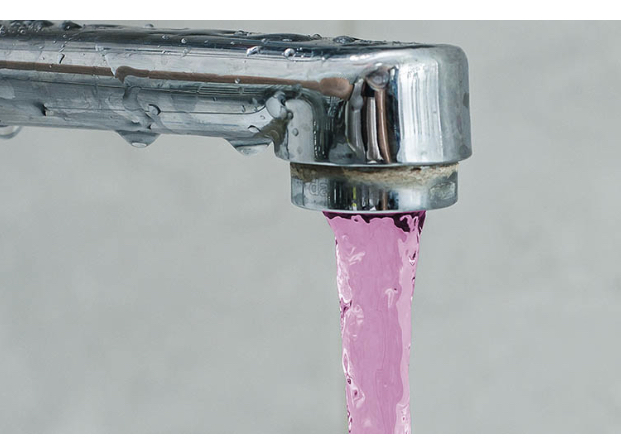 running antifreeze through fresh water lines is important
Run antifreeze where it counts: fill engine blocks and manifolds, mufflers, water lines, shower sumps, and bilge areas. Antifreeze should be added to areas where all water may not have been removed, or where condensation might cause issues.
Take care of the fuel system: Use appropriate additives and stabilizers to keep your fuel fresh over the winter months. Ideally, stabilized fuel should be run through the fuel system (by running the engine) before (or while) antifreeze is flushed through. Diesel fuel should have biocides added to prevent the growth and build-up of organisms. Gasoline should have an additive that keeps the octane level sufficient to allow the gasoline to continue to burn well.
fogging the carburetor
Take care of the internal engine. On gasoline engines, a fogging oil should be added to the air intake of the carburetor while the engine is run. This oil will coat the internal cylinders and prevent the pistons from 'sticking'.
Protect the batteries: Ensure that batteries are charged before storage, and are disconnected, thus preventing accidental discharge over winter. This is done be removing the negative battery post from each battery. Modern batteries are designed to be left aboard. They can withstand low temperatures, provided that the batteries are fully charged before being left in storage.
Lubricate seacocks – ensure that all moving parts are well lubricated so that they continue to turn well in the spring.
Leave drains, faucets, overflow switches and plugs out for the winter to allow any water that does collect a place to overflow when cold weather causes freezing and expansion.
Plan your cover: a tarp, custom fitted cover, or shrink-wrap. These can be used to protect the decks, hatches, and hardware from winter weather. When making your selection consider the supports that will be used, and how they will hold up to wind and snow-weight. Also consider the pressure that the supports themselves may put on various components of the boat. Finally, consider ventilation. Air flow is key to prevent mould/mildew, but keeping critters out is also important.
Proper preparation now is the key to ensuring that winter damage doesn't take place and ensuring a smooth start to your next season. If ever in doubt, connect with a trusted marine technician.
Andrew McDonald is the owner of Lakeside Marine Services – a boat repair/maintenance firm based in Toronto. Andrew has worked in the marine industry for 12 years and is a graduate of the Georgian College 'Mechanical Techniques – Marine Engine Mechanic' program.

Questions or comments for Andrew? Email him directly via: askandrew@lakesidemarineservices.ca